As of the 22nd of May 2023, our readers can loan e-book readers and tablets at the University of Pécs Library and Knowledge Centre.
* The loan period of e-book readers is 1 month with one renewal.
* Readers can upload any content to the e-book readers.
* Tablets are exclusively for local use in the Knowledge Centre.
* The return of the tablets is due on the same day before closing hours.
* The devices can be loaned and returned only at the Knowledge Centre's 2nd floor.
Please find more information here.
Give IT a go, loan our new e-devices!
Enjoy reading, even "heavy content", without any weight on your shoulders!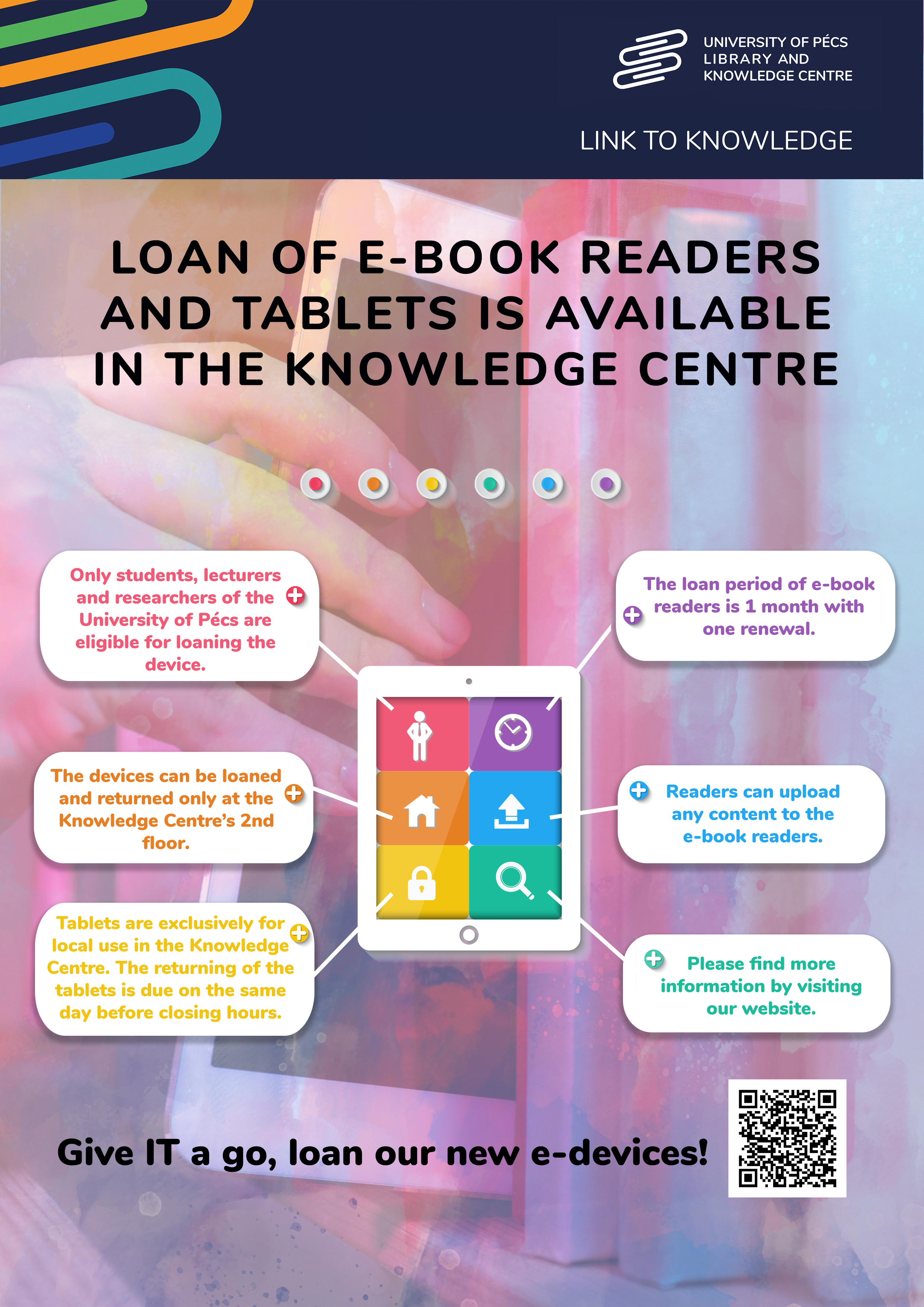 Trackback link: